Our strength is a multidisciplinary team of IP attorneys and lawyers specialized in intellectual property: we study strategies and provide effective solutions to give value to business innovation.
Who we are and how we work
Devising a strategy to protect your intellectual property is a critical issue for innovative growth businesses that wish to become and remain competitive. Consequently, intellectual property consulting entails strategic consulting, supporting businesses from the outset in the development of their innovation projects.
From the start, we understood the need to build a multidisciplinary team of skilled and qualified IP attorneys and lawyers in order to provide our clients with comprehensive and effective solutions. Our aim is to protect businesses and make them competitive by protecting their innovative projects.
We are open to any business that wants to invest in their innovative ideas, to build a portfolio of intellectual property rights to protect their past and future innovations, and to establish a strategic asset to support their national and international growth strategies.
Our made-to-measure multidisciplinary approach makes strategic use of intellectual property instruments such as: patents, models, trademarks, design, copyright, new plant varieties, Internet and new technologies.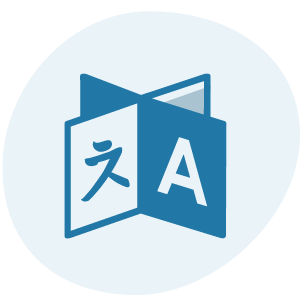 Multidisciplinarity
Our internal team encompasses qualified IP attorneys and lawyers specialized in intellectual and industrial property.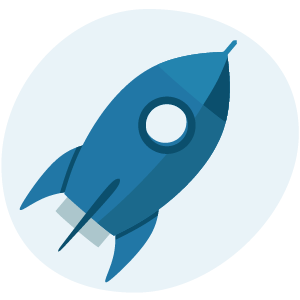 Timeliness
We work as a team on your intellectual and industrial property strategy right from the start of your innovation projects.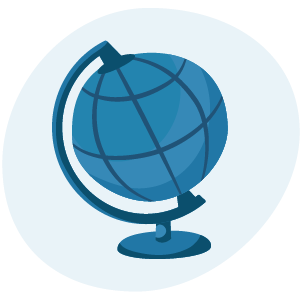 International outlook
We offer worldwide protection for your innovative ideas: we help you to establish a solid presence abroad thanks to our network of international partners.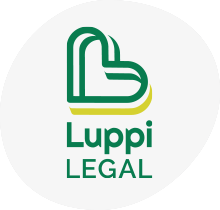 Luppi Legal is our partner law firm. It provides legal assistance and consulting aimed at managing and exploiting intellectual property portfolios and rights and at supporting the business strategies of companies.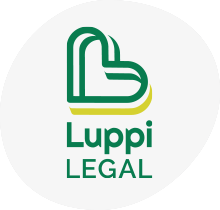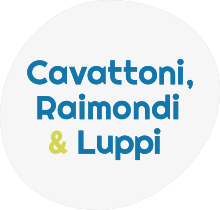 Cavattoni, Raimondi & Luppi
Cavattoni, Raimondi & Luppi Srl, a company belonging to the Luppi Intellectual Property group, originates from the takeover of Cavattoni-Raimondi, a well-established firm based in Rome with decades of technical-legal experience in all areas of intellectual property.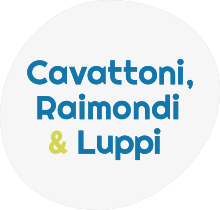 We are based in Modena, Bologna, Milan and Rome.
We operate at the national and international levels through our network of associates.
We established our company over twenty-five years ago in the renowned Emilia Valley and immediately began working in the sectors that are emblematic of our area: ceramics, plastics, packaging automation, machine tools, biomedical equipment, professional printing solutions, and civil engineering.
Our team of IP attorneys and lawyers is spread across the four sites of Modena, Bologna, Milan and Rome from where we offer our expertise in intellectual property to clients in Italy and the rest of the world.
1996
Studio Luppi & Crugnola
The firm was established in Modena in 1996 on the initiative of Luigi Luppi, a brilliant engineer and member of the Italian A.I.P.P.I. group, the Board of Industrial Property Attorneys, the F.I.C.P.I. group and the Examination Committee II (electricity – mechanics) of the European Patent Office. It grew rapidly both in terms of turnover and of number of professionals and soon expanded to Milan and Bologna.
2007
The work of Luigi Luppi
Over the course of a decade, the Luppi & Crugnola firm continues to grow under the supervision of Luigi Luppi who, in addition to managing the Company, offers technical and legal assistance to clients on patent matters. A published author and researcher in this field, Luigi worked in Intellectual and Industrial Property throughout his professional career until his untimely demise in 2007. His vision and entrepreneurship created and consolidated the foundations of the today's Luppi Intellectual Property.
2011
Coloberti & Luppi
The firm is established in Milan in 2011 following the acquisition of the historical Milanese firm of the Engineer Coloberti, who for decades has been a benchmark in the world of patents and in patent judicial matter owing to its exceptional technical expertise.
2017
Luppi Intellectual Property
Luppi & Crugnola and Coloberti & Luppi joined forces to offer their increasingly demanding clients the highest levels of service quality and competitiveness in the field of intellectual property.
2019
Luppi Legal
Luppi Legal is born, a law firm specializing in industrial and intellectual property.
2019
New image
Following the establishment of Luppi Legal, a law firm specialized in intellectual property, our trademark and corporate image undergoes a process of brand restyling.
2023
Cavattoni, Raimondi & Luppi
Establishment of Cavattoni, Raimondi & Luppi, a new company of the Luppi Intellectual Propertygroup originating from the takeover of the well-established firm Cavattoni-Raimondi specialized in technical-legal consulting in the IP sector.
1996
2007
2011
2017
2019
2023